About Us
The Malvern Chase Brass Band was formed in 1968 with the aim of teaching both young and older people how to play, and in 2018 celebrated its 50th Anniversary.
The band plays an important role in the local community, attending a number of events each year including fetes, bands in the park, concerts and carols. These events allow us to generate (modest) amounts of money which enable us to support not only the band (through the purchase of music and instruments), but also a small number of local charities. The band is itself a registered charity - UK Registered Charity Number 1048213.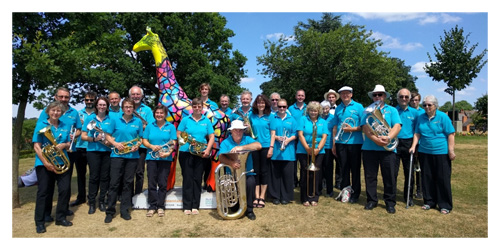 The band rehearses at 7 p.m. on Monday evenings throughout the year. We rehearse at the Chase School in Malvern, and if you are not sure where this is, you can click on the image below to see a map showing its location. During term time the training band also meets at the school at 6:30. Out of term time there are no training band sessions, but the main band meets as usual.